For our 2017/18 Season programme, please scroll down, and for full details and booking, please go to: www.HarrowBHM.eventbrite.com
Note: i) There's free parking at Harrow Mencap ii) If late, ring phone number pasted on door to be opened
Why we still need African History Season*:
"Perhaps, in the future, there will be some African history to teach. But at present there is none, or very little: there is only the history of the Europeans in Africa. The rest is largely darkness ... and darkness is not a subject for history," Oxford historian Hugh Trevor-Roper in 1963
"A land lying beyond the daylight of self-conscious history and enveloped in black colour of the night. At this point, let us forget Africa, for Africa is no historical part of the world," German philosopher Friererich Hegel in 1837
*All audio-visual Powerpoint presentations by history consultant Kwaku, including 'History Of Black History Month In Britain', available for commission: harrowBHM @ hotmail.com
Remember to book at www.HarrowBHM.eventbrite.com
Xtra History &  Reasoning Sessions @ Harrow Mencap is curated by history consultant Kwaku and supported by Harrow Mencap. It offers a family-friendly, accessible environment for learning about African histories, particularly with a British context or link on Mondays, 6.30-8.30pm.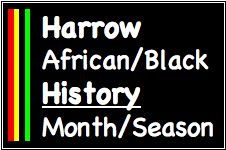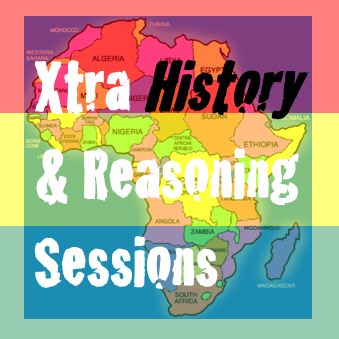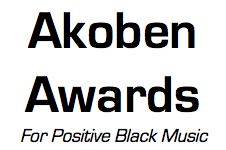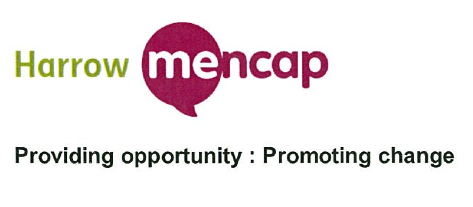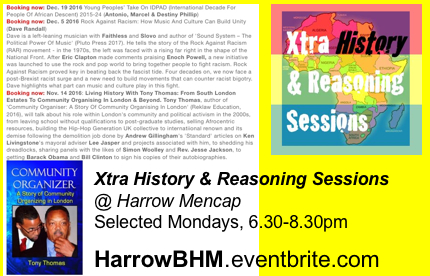 We're introducing the Living History strand, which is a Q&A Session wth someone who is/was part of our history.
The Xtra History & Reasoning Sessions are presented by Akoben Awards in association with BTWSC/African Histories Revisted and Harrow Mencap, and facilitated/curated by music industry and history consultant Kwaku.
For more details: harrowBHM@hotmail.com
You can now book from here – scroll below…
Share and Enjoy